AWE Actions for Workplace Engagement
Order Today for Big Savings!

Actions for Workplace Engagement (AWE) for Leader or Trainer: Blended Learning for Crossing the Learning-Doing Gap.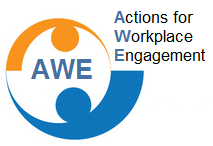 Employee Engagement is a more powerful force than appreciation or motivation. It does not come to employees from the outside. It springs from the inside, driven by the employee's core desires for self-actualization, for exercising autonomy and decision-making, for applying own creativity and emotional intelligence. That's why engagement has a much longer and more meaningful impact on employee performance than other initiatives.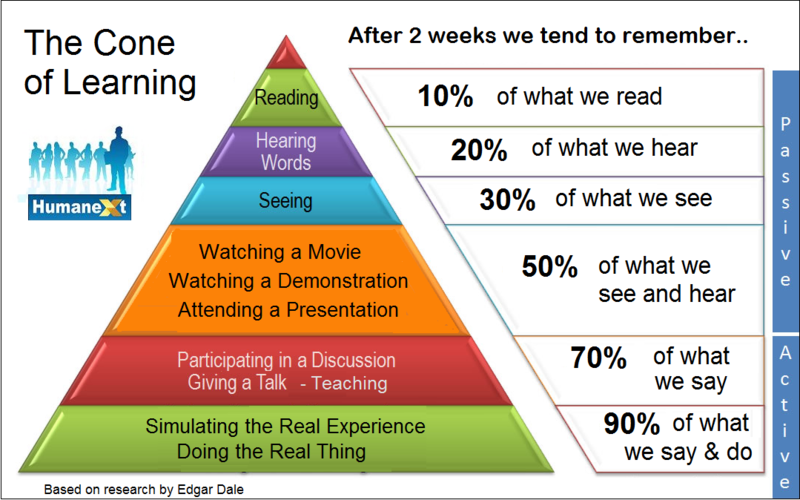 AWE delivers to your email a wealth of individual and team-based actions, activities, best practices, reproducible tools, tactics, and training to engage and develop yourself and your team, plus reproducible paper and pencil assessments. 
People can do most of the activities as they work, with their colleagues, or in a lunch-hour-learning, or other sessions.


You end up creating on-the-job action learning and development for your team, with almost no time needed away from work, as you and your team do the activities during regular team or department meetings, and / or on-the-job as they interact with others.


This can also serve as an excellent "after training follow-up" to supplement your classroom or virtual training with on-the-job action-learning.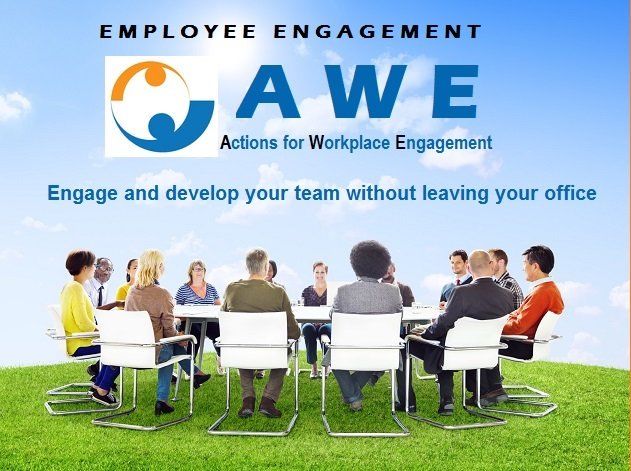 You get: 
A- 16 weekly emailed files of actions / activities / assignments for you to use to engage and develop others one-on-one as a coach, or one to group as leader or trainer, plus  
B- a communication assessment profile and tool to enhance interpersonal communications, and
C- a creativity and innovation assessment profile and guide to enhance ability to think creatively, generate ideas, and solve problems.
AWE For Leader / Trainer is a continuous program of action learning and employee engagement for one trainer / leader to engage his or her team for 4 months or more. The activities cover vital topics and skills like employee engagement, emotional intelligence, employee communications, team communication, work culture, creating positive relationships at work, applying creative thinking at work, tools to enhance performance, methods for doing great work, and many others.
These actions, activities, and concepts are some of the tools, tactics, and best practices used by America's leading companies like Google, Dell, Apple, GE, 3M.  You get forms, formulas and exercises to use in sessions with your team or trainees to generate solutions and develop skills while building employee engagement.

We will email you the materials once a month in advance to see and review the content for the upcoming four weeks. This gives you the flexibility to use the materials as you need. For example, if you meet with your team more or less frequently than weekly you will have the materials to chose from.
Order now at a reduced price.