Communicator's Collection or Collection PLUS
Vital Programs on Communication Plans, Audits, and Content for Publications

The Communicator's Collection from HumaNext offers you three vital programs no communicator should be without, with the option of getting the Communicator's Collection PLUS that adds two more programs for a total of five important programs.
The Communicator's Collection contains the following three programs, each can be purchased by itself, but as a collection you get them for 50% off their regular price:
1- The Communication Plan Template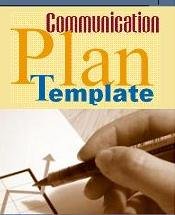 Our Best Seller Communication Plan Template is the tool to use to create strategic communication plans that enable you to achieve measurable communication results.


The Communication Plan Template enables you to create effective communication plans, campaigns and messages. It achieves this by taking you Step-By-Step through a Strategic Communication Planning process now used by leading American and international organizations.
Sold individually for $295
2- Do-It-Yourself Communication Audit Template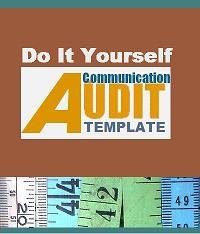 The Communication Audit Template enables you to do the following:
- Review of existing communication policies, publications, and vehicles, indicating strengths and weaknesses of each.
- Conduct employee focus groups and executive interviews.
- Evaluation and recommendations for strengthening your communication programs.
Sold individually for $395
3-
Content for Communicators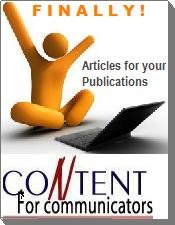 A collection of inspiring articles and cartoons for employee publications or intranets. The articles offer inspiration and information of interest to employees in any work environment.
Sold individually for $295
Total value of the three programs is $985. The Communicator's Collection offers them for 50%.
With the Communicator's Collection PLUS you get the following two added programs:
4- The Employee Communication Campaigns and Events Template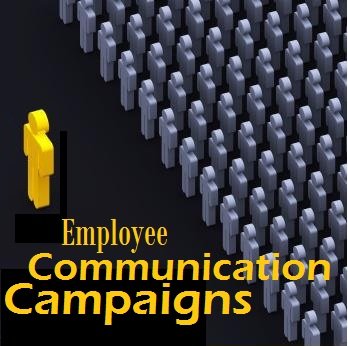 This program offers you concepts and content, tools and templates, methods and messages to create more engaging and effective employee or organizational communication initiatives, campaigns, events, and projects.

It is a powerful, innovative resource that infuses your communication campaigns, initiatives, or events with features that turn ordinary communications into engaging experiences that win the hearts and minds of your audience.

Sold separately for $295
5- Manager as Communicator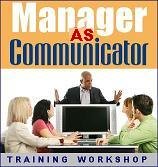 This workshop gives your mangers and supervisors the skills and tools they need to effectively act as the primary communicators of the organization's mission, strategy and goals. Studies indicate that employees look to their immediate supervisor to get the key information they need about their job, the developments that are taking place in the organization and the way these will affect them.

But without training, the supervisors often do not know how to fill this role effectively, leaving employees frustrated and angry, and causing false information to spread through rumors instead.

Sold separately for $295
Choose Regular (3 Programs for $485) or PLUS (5 Programs for $785) from the drop down menu above.