Certification for Creativity and Innovation 3-in-1
Order Today for Big 17th Anniversary Sale!
How to Kill, or Create, Creativity at Work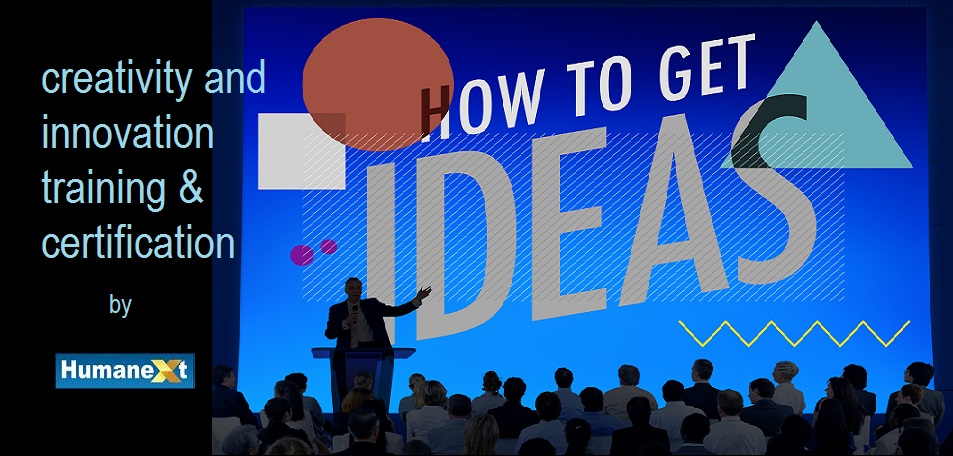 One of the powerful exercises in the "Creativity and Innovation at Work" trainer certification reveals to participants how much of a "critical person" they tend to be. It is a simple, five-minute exercise called "The Office Memo Exercise", that helped America's leading computer manufacturing company develop the creative thinking and innovation creation competencies of the top team of one of their key departments.
The Vice President who attended the one day workshop kept laughing as she discovered that she holds 100% critical mindset. She was astonished and pleased at the same time. She said this affirmed what she suspected and clearly revealed to her that she could have a critical-thinking mindset but engage others with a style of communication that arouses, not crushes, their natural creative abilities.
Now you can learn to deliver this powerful training to your employees or clients by getting certified online.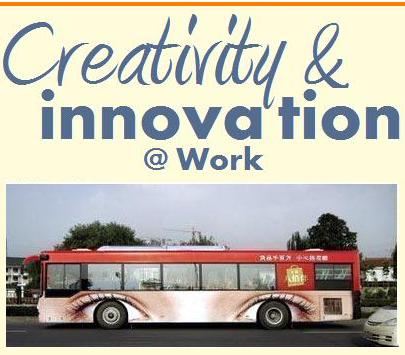 HumaNext 3-in-1 Trainer Certification consists of three parts:

1- First: You will learn advanced training techniques to become a better trainer on any soft skill topic with our Heart & Mind Learning methodology.

2- Then: You learn to use a number of powerful coaching models, tools, and templates to coach yourself and others to do great work and achieve dream goals.
3- Then: You will learn to deliver one or more (your choice) of our most popular workshops to your employees or clients.
A complete creativity and innovation training certification to train people to sharpen their creative thinking and problem solving skills through research-based techniques for breakthrough idea-generation and innovation. You also learn how some of America's most innovative companies have created a culture of innovation at work. 
​Online certification occurs via MS Word and PowerPoint slides; recorded webinars,  collaborative discussions and contributions, assignments, and applicable profiles / assessments.
You determine your pace of learning, moving as fast or as slow as it suites you - maximum flexibility, optimum benefits.
Certification by HumaNext means you get the rights to deliver our program unlimited number of times. Our certification does not give you credit toward an academic degree, but you will receive a printable Certificate of Completion designating you as a 

HumaNext Certified Facilitator 

in the subject of your certification.


What Will Trainees Learn From Creativity at Work Training?
Apply nuts and bolts techniques for unleashing their creative thinking abilities.
Learn how to generate an abundance of new ideas at work.
Apply creative problem solving techniques to solve difficult work problems.
Identify the thinking language appropriate for each problem such as logical vs. creative thinking; verbal vs. arithmetical language, hence be able to solve problems more effectively.
Improve brain power in the areas of perception, imagination, analysis, and concentration.
Identify specific problems and opportunities at work and come up with solutions and action plans.
Create an environment / work culture that fosters creativity and innovation throughout the organization.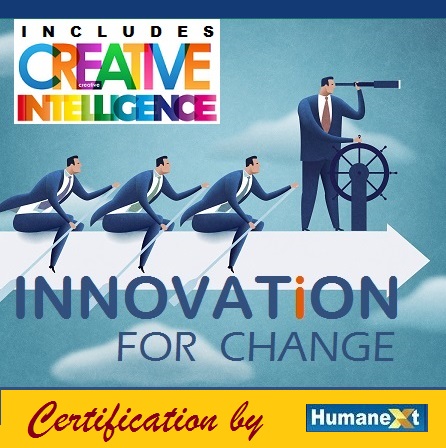 What You Learn:

Pre-workshop preparation: Materials to market innovation to your company / Pre workshop exercises.
Thinking and the Brain:
Examples of creative thinking. What is it?
The difference between logical thinking and creative thinking.

A peak at the brain; the way we think

Habitual vs. Creative thinking - Thinking in Patterns.

The Case for Innovation:
Case studies from some of America's leading companies that benefited from creating a culture of innovation, including innovation programs at 3M, GE, IDEO, and others.
Blocks to Our Creativity: 

Perceptual, Cultural, and Emotional blocks

Creative Problem Solving:

Problem identification techniques
Idea generation techniques​

Learn a battery of creative idea generation methods and tools
Creating Innovative Products and Services:

Lessons from Google, Xerox, and other organizations

Ways to produce innovative solutions for challenging problems.

Exercise on creating the product or service of the future.


Building a Culture of Innovation:

Characteristics of the innovative culture
Creating a culture of continuous innovation.

Lessons and strategies from GE, 3M, Disney, IDEO, Pfizer, and others.

Creating company-wide innovation action-teams