Critical Thinking Training Materials
Critical Thinking Workshop Trainer's Package: Order Now for 60% off!
Comes via email with a Facilitator's Guide, PowerPoint slides, and a Reproducible Participant's Workbook.


Developing and Applying Critical Thinking Skills

The Critical Thinking Workshop Trainer's Package delivers the vital set of skills required for effective critical and logical thinking.
If you deliver workshops on emotional intelligence, or creative thinking, this "Critical Thinking" training will be a most needed addition that completes your "intelligence-based" skills.
In today's pervasive "Fake News" environment, it is more important than ever to have the competency of determining what is real and true, and what is fake and false. Without this, our decisions at work and in life in general might be made based on false information, with dangerous consequences.
This comprehensive trainer's package enables you to deliver a half a day workshop that covers practical skills like reasoning, making accurate judgment, focusing attention, uncovering the underlying issues, identifying thinking flaws, sorting facts from fiction and fake news, and making effective decisions.
You may also deliver the training in three or four "learning at lunch" type of shorter sessions.
The training offers activities and exercises for experiential learning.
........................................................................................................................................
You may also try this more comprehensive "intelligence-based" workshop: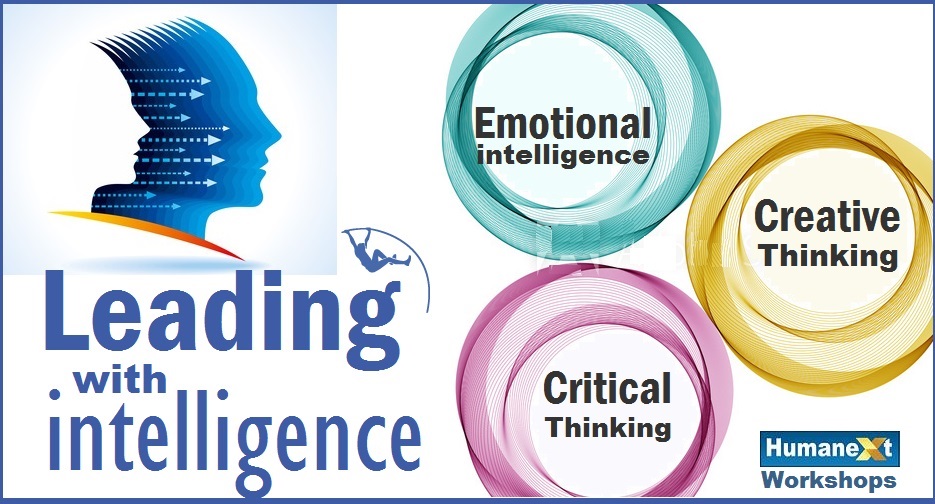 You might want to consider our all encompassing training that covers the three levels of thinking, that includes "critical thinking" but adds emotional intelligence and creativity. Click for our "Leading with Intelligence" program.