DISC Next Certification
Certification Online enables you to coach and train others using the DISCNext assessment and development process described below..
DISC Next is a unique process that starts with a DISC assessment and moves to deliver a complete personal discovery and strength development process. DISC alone gives you knowledge of your behavioral patterns. DISCNext gives you that PLUS takes you to the next needed steps toward achieving your goals and creating your desired future.
Part One: DISC Assessment
Benefits:
Part Two: Personal Discovery and Strength Development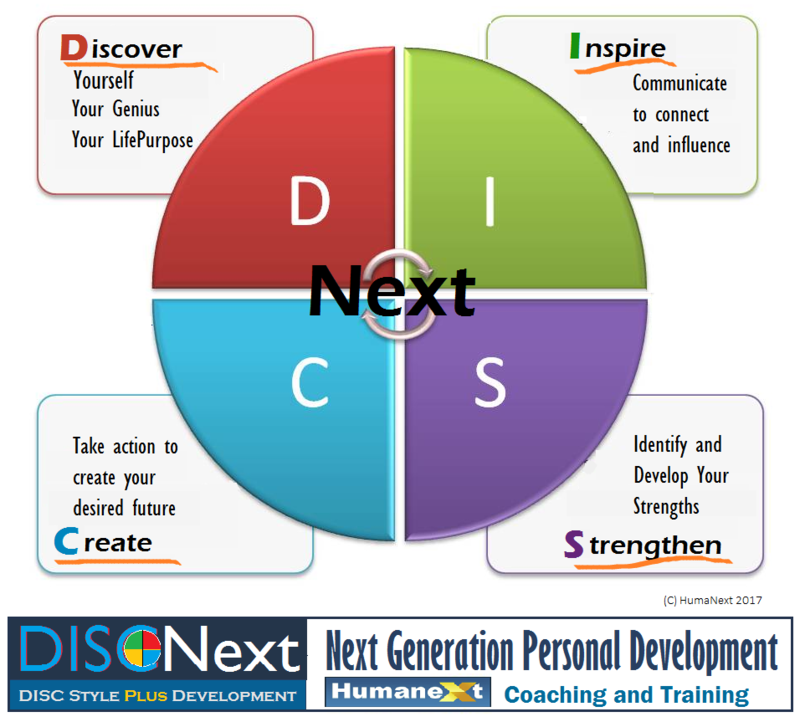 This part, delivered in six weekly segments, will take you deeper into discovering your personality, identifying and developing your strengths, and creating your desired future.
The six weekly segments will deliver tools and skills in the following areas:
- Discover your genius
- Uncover your life's key themes and patterns
- Develop powerful communication skills to inspire and influence others.
- Develop basic emotional intelligence skills
- Apply creative thinking methods to create your future and pursue the goals and means for making this happens.
- Use the materials of Part Two to coach your team or clients with the tools and models provided.