Diversity and Inclusion Certification 3-in-1
Order Now at Significant Savings!

HumaNext Online 3-in-1 Trainer Certification consists of three parts:

1- First: You will learn advanced training techniques to become a better trainer on any soft skill topic with our Heart & Mind Learning methodology.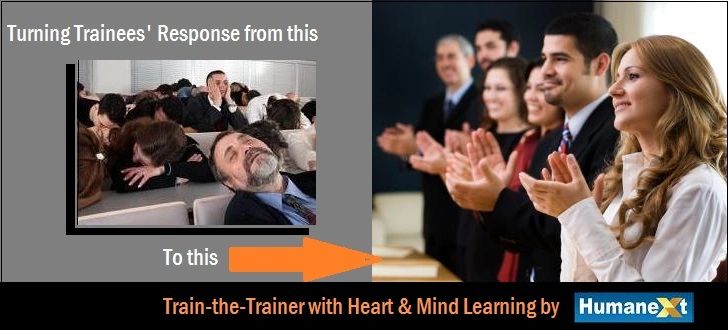 2- Then: You learn to use a number of powerful coaching models, tools, and templates to coach yourself and others to do great work and achieve dream goals.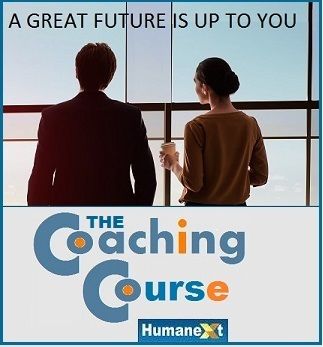 3- Then: 
You will learn to deliver our Diversity and Inclusion Workshop.

We have created a comprehensive program to help you deliver a Diversity and inclusion at Work workshop. We put all the key elements of our pioneering Diversity at Work Workshop.
Trainer Certification in Diversity & Inclusion at Work 
HumaNext's approach is to deliver diversity as a positive experience that touches the hearts and minds of participants in a personal way, resulting in a more enduring impact on behavior.
Your trainees will leave the workshop feeling highly committed to diversity and empowered to live it at work.
We cover the following aspects of diversity and inclusion:
From Personal to Business Diversity 

Culture Diversity 

Gender Diversity/ Men & Women Working Together 

Generations at Work 

Abilities and Disabilities 

Sexual Orientation

Conscious and unconscious bias.


What Diversity & Inclusion Covers
Diversity certification covers the key aspects of diversity and inclusion using case studies, activities, and step-by-step facilitation instructions, supported by recorded webinars, interactive wiki, PowerPoint slides and participant workbook. 

Besides cultural diversity and ethnicity, sexual orientation, and bias, some relatively new areas of emphasis are:

How Men and Women Can Work Together More Effectively                       

   Our Diversity training covers the different ways men and women think, communicate, and work. The research-based content, case studies, and discussion in this area, often neglected by some diversity programs, adds an important, highly relevant aspect to your diversity program.​

How Different Generations Can Work Together More Effectively
    Diversity certification covers the new area of Generations at Work. We cover the key characteristics of the four generations in today's workplace; The Mature Generation; the Baby Boomers; Generation X; and Generation Y. You will learn the value system of each generation, enabling people to work more effectively together.

Working with Persons with Disabilities and Sexual Diversity
    We also cover the area of ability and disability at work and offering case studies relevant to the Americans with Disabilities Act (ADA) and its requirements for organizations and managers. You will learn what the law requires and how to work more effectively and fairly with persons with disabilities. We also cover sexual orientation 

You get all the important concepts and activities you need to deliver, from the business case for diversity, the value of diversity at work, the respectful workplace, the relationship to Affirmative Action and EEO requirements, to creating diversity councils, and implementing diversity programs.
The training covers all aspects of diversity from cultural and gender to ability/ disability, and the new areas of diversity like generations at work.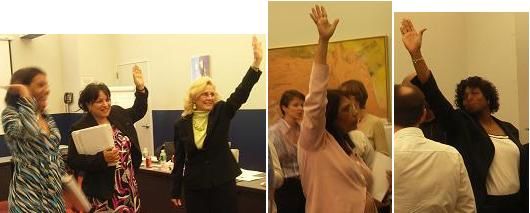 ​ Online certification occurs via MS Word and PowerPoint slides; recorded webinars,  a Wiki site for collaborative discussions and contributions, online assignments, and applicable online profiles / assessment.
You determine your pace of learning, moving as fast or as slow as it suites you - maximum flexibility, optimum benefits.
Certification by HumaNext means you get the rights to deliver our program unlimited number of times. Our certification does not give you credit toward an academic degree, but you will receive a printable Certificate of Completion designating you as a 

HumaNext Certified Trainer in Diversity and Inclusion

.