Certification for Applying Emotional Intelligence 3-in-1
Big 17th Anniversary Sale: Order Today for Significant Savings! 
HumaNext 3-in-1 Institute for Training and Coaching Certification consists of three parts:


1- First: You will learn advanced training techniques to become a better trainer on any soft skill topic with our Heart & Mind Learning methodology.

2- Then: You learn to use a number of powerful coaching models, tools, and templates to coach yourself and others to do great work and achieve dream goals.
3- Then: You will learn everything about Emotional Intelligence, based on the most popular model, covering self-awareness, self-management, social awareness, and relationship management.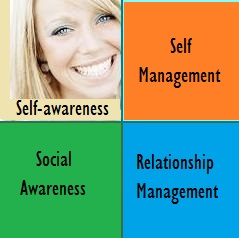 We have added two live coaching sessions with the workshop's author.
And you now get free promotion of you and your training work as a certified trainer in our newsletter sent to over 10,000 subscribers around the world, giving you exposure you'd have to pay hundreds of dollars to get on its own.
Train-The-Trainer with Heart & Mind Learning 
Online Train-The-Trainer to Become a 

Great Trainer

 on Any Topic, Plus a Complete Workshop to Deliver. You will become a Member Trainer of iTaC (institute for Training and Coaching" and get a certificate after completing the program online.

You will learn advanced training techniques to become a better trainer on any topic with our 

Heart & Mind Learning Methodology. 
Heart & Mind Learning (H&ML) is a methodology that turns ordinary training sessions into extraordinary learning experiences.
It is based on the following principles:



If you don't arouse the heart, you can't engage the mind.
If you don't offer inspiration, you will waste the information.

People don't care how much you know until they know how much you care.




                                           




H&ML offers a battery of concepts, techniques, stories, exercises, activities, role-plays, simulations, and best practices that enable you to design and deliver more meaningful and exciting learning experiences previously thought to be unattainable. 





In the easy-to-use Template format, which you can just copy and paste, you get a wealth of role-plays, activities, exercises, puzzles, stories, poems, discussion questions, models, and every other tool and tactics available to make your session a memorable learning experience for participants.​​




You will learn online via webinars, and a special document sharing where you can share your experiences and learn from the experiences of many other trainers and facilitators, in addition to feedback from HumaNext President and developer of the Heart & Mind Learning Methodology.

You will learn how to start your session with "Dramatic Openers"

Learn techniques to start the learning journey even before learners arrive, and continue after the session

Use "Fast and Fun" short activities to interject excitement to any session

Use stories and real-life events to give life to the learning

Learn ways to connect training to life and make it relevant to participants

Numerous other techniques that turn any session into a great learning experience.



Emotional intelligence

 Online Trainer Certification:
Acquiring the ability to deliver workshops on emotional intelligence will enable you to offer the latest skills to your managers, employees, or clients. 


Our program is based on the Daniel Goleman model, covering self awareness, self management, social awareness, and relationship management. It gives you what you need of concepts, research background, activities, case studies, and discussions to deliver from half a day to two full days of training on emotional intelligence at work.
The Advantages of Certification: You learn to become a great trainer on any topic, then you learn to deliver your chosen workshop.

​ Online certification occurs via MS Word and PowerPoint slides; recorded webinars,  a Wiki site for collaborative discussions and contributions, online assignments, and applicable online profiles / assessment.

You determine your pace of learning, moving as fast or as slow as it suites you - maximum flexibility, optimum benefits.

Certification by HumaNext means you get the rights to deliver our program unlimited number of times. Our certification does not give you credit toward an academic degree, but you will receive a printable Certificate of Completion designating you as a 

HumaNext Certified Facilitator 

in the subject of your certification.


How Your Trainees Will Benefit
Leaders, managers, supervisors, and professionals taking this powerful training workshop will:

Gain an honest and accurate awareness of themselves.

Monitor and manage their own emotions and behaviors

for their own benefit and that of their team and department.

Have a positive influence on the emotions and

Develop cohesive, emotionally intelligent teams that

produce breakthrough results

Create an atmosphere that fosters emotional

intelligence, respect, collaboration, and creativity.

You will use our assessment, ESAP, as part of your certification, and may order it later for your employees or clients.


Plus: The Coaching Course: Coach Yourself and Others

For Leaders, Coaches, and Consultants, with Personalized Feedback and Certificate 
The Next Best Thing to Having a Live One-to-One Coach at a Fraction of the Cost. You Get Personalized "Written Coaching Feedback" from HumaNext, in Addition to Learning from Other Coaches' Experiences
While most coaching programs focus mainly on the methodology of asking questions, we go beyond by providing you and your clients with powerful tools, tactics, and templates to help you and them grow and achieve great professional and personal goals.




The Coaching Course is the next best thing to live one-to-one coaching as it includes "Written Coaching Feedback" from a HumaNext resident coach. The coaching feedback is given on the three most vital self-discovery exercises you will do as part of the Course.
This "Coaching Course" is a 
self-learning, self-coaching
 course where you get, by email and online, powerful tools, templates, training, activities, assessments, and on-the-job practices that enable you to coach yourself, and then use the tools to coach your team, or your internal or external clients.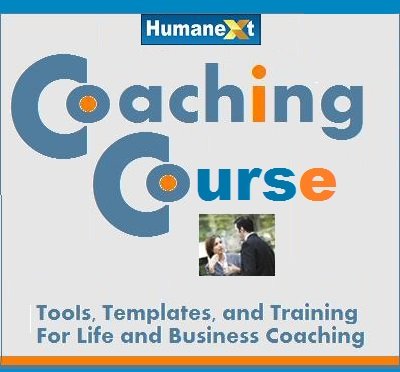 You use the tools, templates, assessments, activities, and methodologies to develop yourself, and your team, or internal or external clients.

The Course includes tools and processes from the key areas of emotional intelligence, creative thinking, and compelling communications, the three vital skills of most impact on people's performance and leadership.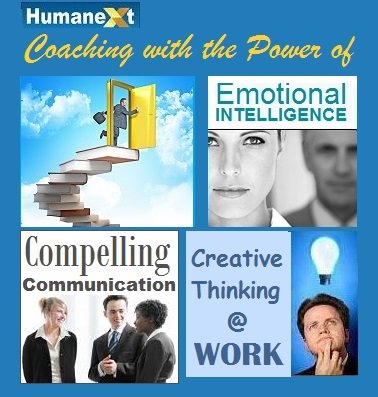 You will get "Written Coaching Feedback" from our HumaNext coach on the three most vital exercises that enable you to discover and develop your life calling, life themes and values, your genius and talents, and your goals. This is the next best thing to having live coaching sessions with a coach, usually given at significantly higher fees.

Proven tools, templates, and assessments that have been used by HumaNext with clients in leading organizations, and with trainers and coaches in Train-the-Trainers sessions, with highly positive feedback and results. 

The tools, templates, activities, and assessments are function-neutral, so they work and deliver powerful results with various functions, areas of work and practice, and position levels.

Unlike reading a book about coaching, what you get here is a 

Template

, where you copy and paste the models, tools, questions, activities, stories, and assessments to use one-one-one with your coaching clients or team members right away, or modify and use as you need. 

This is in addition to receiving personalized written feedback on your key discovery exercises, and learning more from other coaches who share their experiences at our special interactive website (wiki) type.