Employee Experience Training
Employee Experience Is the Future of Work. Order Today at Huge Savings!
Get ahead of today's hot topics: Extraordinary Employee Experience Training Materials
Beyond Employee Engagement: Employees will not create better customer experience unless they have a great employee experience. This is the workshop that you need to create that experience for employees. Use the reproducible workbook to train employees or clients unlimited number of times.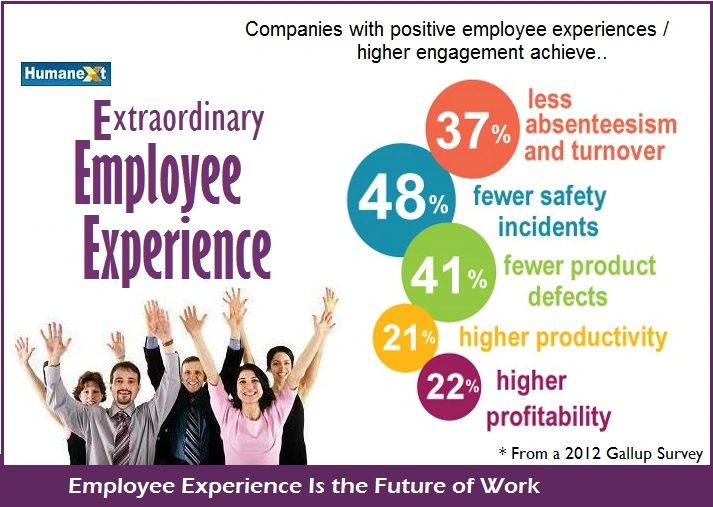 This six-module workshop materials will give you the concepts, activities, reproducible workbook, and slides to deliver a complete workshop or initiative - to your team, employees, or clients,  to create extraordinary employee experience. People will go back to their work and practice what they've learned.
—  Employee Experience is the totality of employees' interactions and experiences with the organization as an entity and a brand; its culture, its leadership, its "Human Resource" aspects, the supervisor, the colleagues, and the customers. It's how they feel, think, and act while at work. And now you can impact these aspects with a powerful workshop, or a series of "Learn at Lunch", with this program.
There are many various parts of the employee experience world, from salaries to benefits to culture, but we focus on the critical few that make the greatest impact on employees. 




You will learn the 4P Model of Extraordinary Employee Experience.
The Model shows you the process covering the four key dimensions of "Purpose, Personal, People, and Passion".
You will learn how to start with your team, or experiment with a short series of learning sessions, to create positive buzz in your workplace. You can use the same model to expand and change the whole work culture. 
Use the materials and slides to create compelling training covering the case for and value of the employee experience, the various parts involved, and an approach to creating extraordinary employee experience that moves people from passion to purpose, and from idea to impact.
Overview of the Program's Six Modules
Module One:         The Extraordinary, the Experience, the 4P Model  
Module Two:         Creating and Communicating a Compelling Purpose
Module Three:       From Personal Change to Cultural Change
Module Four:         Forming Teams of Positive People to Lead
Module Five:         Action Teams to Create and Innovate
Module Six:           Sustaining the Passion: The Power of Movements
The workshop materials deliver concepts, model, and in-class and on-the-job action-learning.
You will receive, within 24 hours, a Leader's Guide and Reproducible Customizable Participant Workbook master in MS Word files, and PP Slides to use with your team or trainees unlimited number of times.