EQ Intelligent Conversations
Order Today for Significant Savings!

EQ Intelligent Conversations is a training workshop that applies the latest principles and practices of emotional intelligence (EQ) on the key skill of inter-personal communication to produce intelligent conversations.It is the best of emotional intelligence and communication skills combined in one powerful and exciting training package.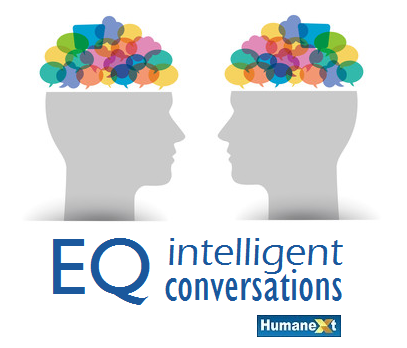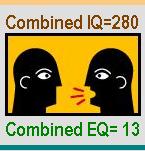 You get everything you need to deliver half a day or one day classroom style workshop, or multiple coaching sessions, on the topics of emotional intelligence and communication skills.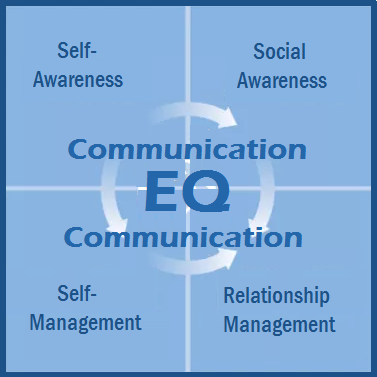 Training Content Highlights
- Introduction to Emotional Intelligence (EQ): What is it? How it relates to your work and life.
- A quick overview of the four dimensions of EQ: Self-awareness; Self-management; Social-awareness; Relationship Management.
- Principles of Emotionally Intelligent Conversations.
- Measuring your interactions: Positive - Negative - Neutral. 
- Role Plays / simulations to learn and discover the power of EQ Conversations in difficult conversations, one-to-one encounters, team meetings, and more.
What You Get
A step-by-step Leader's Guide in MS Word.
A set of PowerPoint slides covering key learning points.
A master Participant Workbook to reproduce any number of copies.
Learning Objectives: Upon completion of the workshop, participants will be able to:
                1.Understand the nature of emotional intelligence (EQ) and how the human brain works. Learn the four dimensions of EQ
2.     Develop and apply Self-Management skills in ways that are reflected in disciplined use of communication competencies.
3.     Develop and apply Social-Awareness skills, and the capacity for empathy.
4.     Develop and apply Relationship Management conversation skills to effectively lead others, work collaboratively, resolve conflict, and achieve positive results.
5.     Learn and apply the key Principles of Intelligent Communications
6.     Learn practical emotionally intelligent Conversation Techniques to use in a variety of work-related applications.  
The ready-to-deliver customizable, reproducible trainer's package comes complete with a Facilitator's Guide, PowerPoint Slides, and a master, reproducible Participant Workbook for making unlimited copies for unlimited number of trainees in classroom style workshops.