Highly-Human Performance, Innovation, and Engagement
Save $200
The "Highly-Human" Series of Programs to Create the Caring, Productive, and Innovative Workplace


Two off-the-shelf training and action-application programs in one
PLUS

the Highly-Human Program Steering Session and Activities.


You get everything you need, not only to deliver training workshops on employee engagement / and creativity & innovation at work, but to start and run a team-based engagement and innovation initiative to create a culture of innovation, engagement, and high performance at work.



You will learn each program step by step, and receive its complete documentation and files: A Facilitator's Guide, PowerPoint Slides, and a reproducible, customizable Participant Workbook you can reproduce to use with unlimited number of people.
Comes with everything you need to run the training and the initiative, including:
- Leader's Guide with step by step instructions to run the program and the training.
- A set of PowerPoint Slides
- Reproducible Participant's Workbook for unlimited copies.
A- Creativity and Innovation at Work Trainer's Package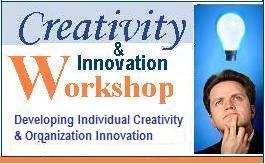 Pre-workshop preparation: Materials to market innovation to your company / Pre workshop exercises.

Assessment for individual creativity and team / company innovation - reproducible paper and pencil.
Thinking and the Brain:

Examples of creative thinking. What is it?

The difference between logical thinking and creative thinking.

A peak at the brain; the way we think

Habitual vs. Creative thinking - Thinking in Patterns.

The Case for Innovation:

Case studies from some of America's leading companies that benefited from creating a culture of innovation, including innovation programs at 3M, GE, IDEO, and others.
Blocks to Our Creativity:

Perceptual, Cultural, and Emotional blocks

Creative Problem Solving:

Problem identification techniques

Idea generation techniques

Creating Innovative Products and Services:

Lessons from Google, Xerox, and other organizations

Ways to produce innovative solutions for challenging problems.

Exercise on creating the product or service of the future.

Creating a Culture of Innovation for Change:

Characteristics of the innovative culture

Creating a culture of continuous innovation.


Lessons and strategies from GE, 3M, Disney, IDEO, Pfizer, and others.
Creating company-wide innovation action-teams
B: Creating Employee Engagement Workshop and Initiative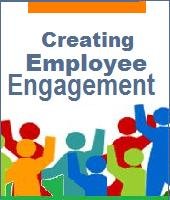 Moving from a culture of command and control to a culture of employee engagement requires a change in attitude and behavior, which the program covers with a number of processes that facilitate change. Addressing both change and employee engagement, in a process format and a training workshop, this comprehensive package is like two programs in one.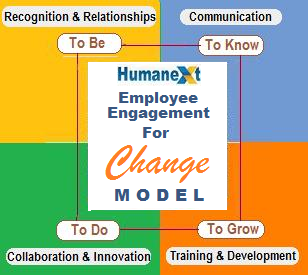 The concepts, model, and activities inspire people to move from complaining to collaborating. It's one of the most effective type of training you can offer to combat negativity and disengagement at work. It covers research results, the drivers of engagement, the employee engagement model, and process, how to communicate engagement, and the training on engagement.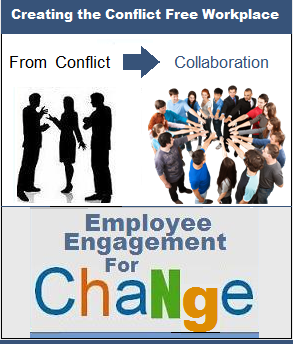 This is an electronic product in MS Word that's customizable to meet your training needs. It comes with a detailed Facilitator's Guide, PowerPoint slides, and reproducible Participant Workbook for unlimited copies to unlimited trainees. The electronic program files will be emailed to you within 24 business hours of your confirmed order.