Inclusion Intelligence Certification
$500 Off for 16th Anniversary Savings! (Three Vital Topics in One Certification):

Diversity & Inclusion; Emotional Intelligence; and Creative Intelligence (Innovation)
HumaNext Trainer Certification to Deliver Unlimited Training on Inclusion, and emotional and creative intelligence:
Online Trainer Certification Consists of three Parts:

First: You will learn advanced training techniques to become a better trainer on any soft skill topic with our Heart & Mind Learning methodology.


Then:
You will learn to deliver an innovative workshop that ties inclusion and diversity with two vital competencies: Emotional Intelligence, and Creative (or innovation) Intelligence.
Inclusion Intelligence Certification is a complete diversity & Inclusion certification PLUS applications in two important related areas: Emotional Intelligence, and Innovation / creativity (3i-Model):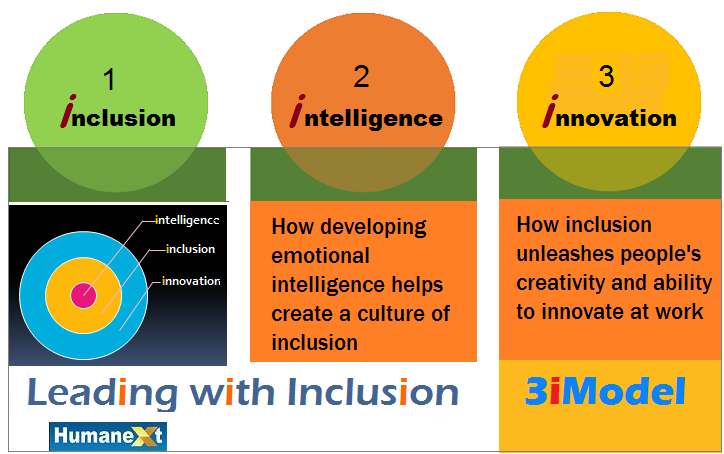 By offering inclusion as a force for creating innovation and intelligence in the organization, you enable diversity and inclusion training to have a much wider and more powerful impact, with better reception and appreciation by trainees and management alike.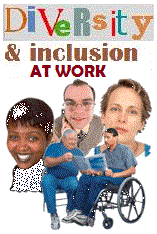 Adding segments on emotional intelligence and creativity and innovation makes the inclusion training more fun and much more rewarding and valuable. Even though inclusion is a good purpose on its own, offering it as a force for creating a culture of innovation and emotional intelligence will garner much more support and appreciation by the organization.
What is covered:
Diversity certification covers the key aspects of diversity and inclusion using case studies, activities, and step-by-step facilitation instructions, supported by recorded webinars, interactive wiki, PowerPoint slides and participant workbook.
Besides cultural diversity and ethnicity, some major new areas of emphasis are:

How Men and Women Can Work Together More Effectively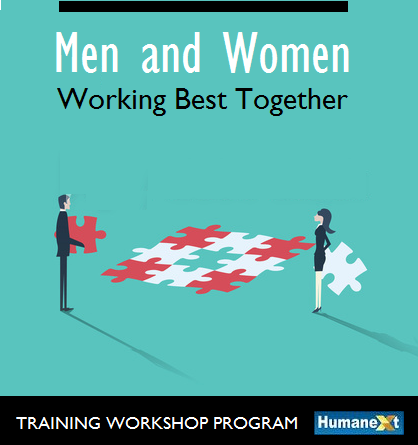 Our Diversity training covers the different ways men and women think, communicate, and work. The research-based content, case studies, and discussion in this area, often neglected by some diversity programs, adds an important, highly relevant aspect to your diversity program.​

How Different Generations Can Work Together More Effectively
Diversity certification covers the new area of Generations at Work. We cover the key characteristics of the four generations in today's workplace; The Mature Generation; the Baby Boomers; Generation X; and Generation Y. You will learn the value system of each generation, enabling people to work more effectively together.

Work with Persons with Disabilities and Sexual Diversity
We also cover the area of ability and disability at work and offering case studies relevant to the Americans with Disabilities Act (ADA) and its requirements for organizations and managers. You will learn what the law requires and how to work more effectively and fairly with persons with disabilities. We also cover conscious and unconscious bias.
Sexual orientation diversity and the laws that govern the protection afforded by the US government are covered.
PLUS: The 3iModel that shows how inclusion is powerfully related to two other competencies:
Emotional intelligence:

Will cover the relationship between emotional intelligence and the creation of a workplace of inclusion and diversity.



Innovation and Creativity at work:

Will cover the role of inclusion and diversity in fostering and unleashing the creativity of everyone on the team, and how diversity leads to innovation.





How Online Certification Works
​ Online certification occurs via MS Word and PowerPoint slides; recorded webinars, a Wiki site for collaborative discussions and contributions, online assignments, and applicable online profiles / assessment.

You determine your pace of learning, moving as fast or as slow as it suites you - maximum flexibility, optimum benefits.

Certification by HumaNext means you get the rights to deliver our program unlimited number of times. Our certification does not give you credit toward an academic degree, but you will receive a printable Certificate of Completion designating you as a

HumaNext Certified Facilitator

in the subject of your certification.