LAUGH, LEARN, LEAP
Big Savings $200 Off
A Trainer's Package: Concepts and Activities for Creating More Exciting Training On Any Topic.
The most fun people can have while learning. And you can use it for any training workshop, on any topic. 
The triangle of "Laugh, Learn, Leap" is based on the "Feel, Think, Do" processes, deemed to constitute the basics of human behavior. Harvard Business Review had a cover story on the use of the "Feel, Think, Do" concept in marketing. Now you can use the same concept in training and performance.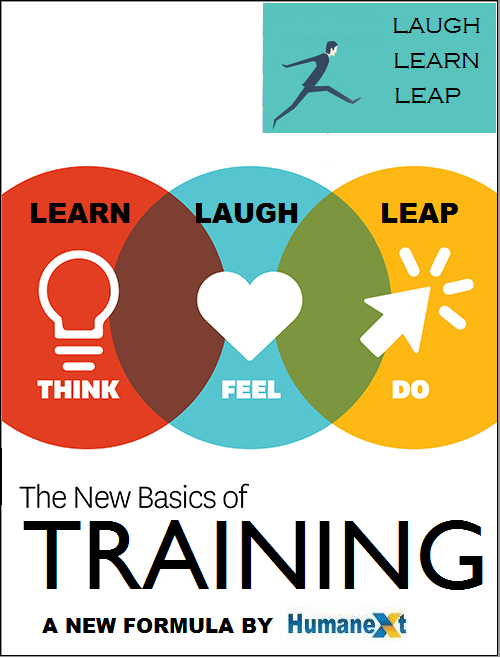 Play more. Learn more. Achieve more. Have fun. Leap with more confidence.
To enable your trainees to do this you need to deliver fun-filled learning experiences.
Our revolutionary new system,
"Laugh, Learn, Leap"
is a new approach to training that gives you what you need to deliver the most fun people can have while learning, bonding, and achieving.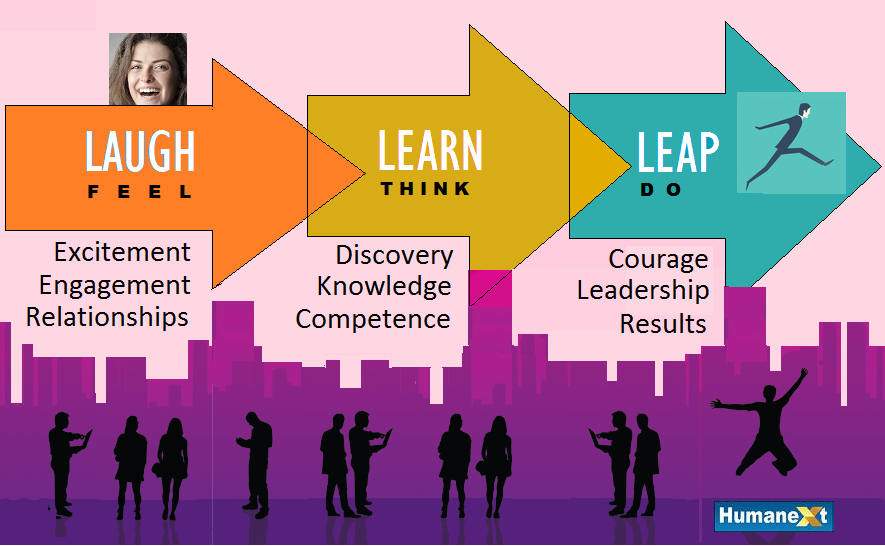 Why deliver boring training when you can help trainees to laugh,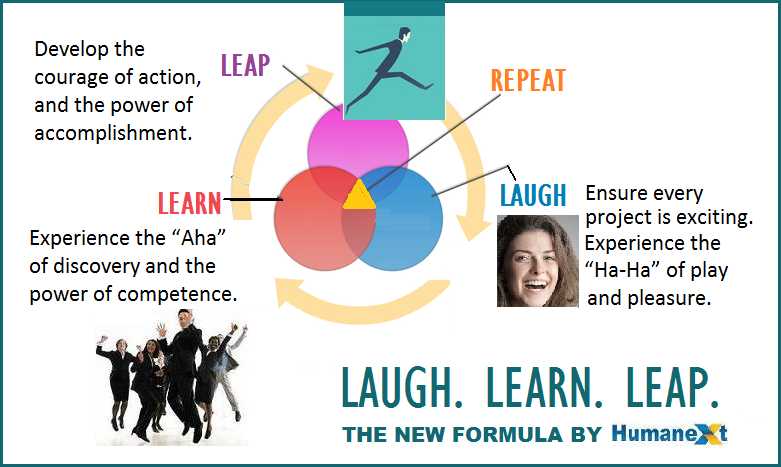 Laughter is the quintessential human social signal.
You can now bring it to your training workshop to elevate it to an outstanding learning experience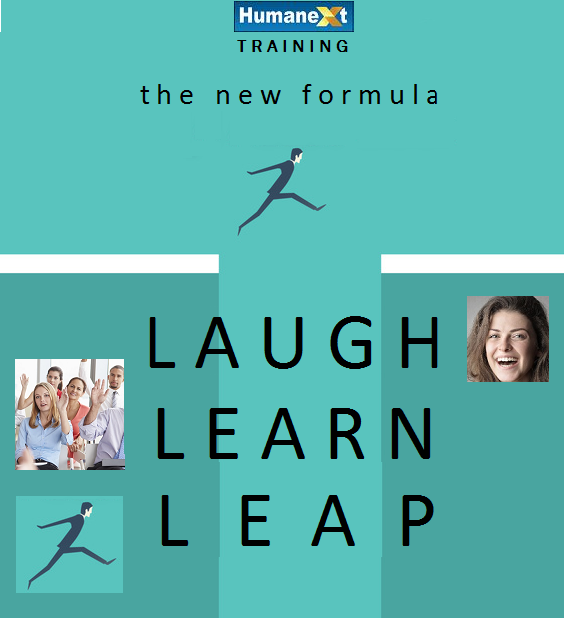 Science Proves that Laughter Helps
In an experiment, a short laugh at a comedy clip was shown to increase puzzle-solving by 20%. The researchers, Mark Beeman and John Kounios, say that the lack of focus that laughter creates is the cause of this. It allows our minds to juggle and connect concepts in a way that rigid concentration does not. 
This innovative programs delivers concepts, skills, and activities in two broad applications:
First- The Approach: Explaining the science-based concept for using a"Laugh, Learn, Leap" approach to achieve great results while having more fun during training and at work. 
It shows you how to move from generating "Haha" moments (laughter, excitement, and engagement), to inspiring "Aha" moments (learning, discovery, and skills), to creating "Oh!" moments (leaping to action and achievement).
Then: It gives you a rich collection of tools, tactics, challenges, stories, and activities that enable you to maximize the application of the approach as you deliver training on any topic.                                                           
The collection of powerful "fun-filled" learning experiences, activities, conceptual and physical exercises in the "Laugh, Learn, Leap" trainer's package provides you with the most comprehensive resource for creating and delivering exciting  experiential training on any topic. 
These activities are mostly "generic", which means you can use them in a large number of workshop topics, from leadership and communication, to creativity, innovation, inclusion,  emotional intelligence, problem-solving, and more. You can also deliver parts of the collection in  shorter sessions, perhaps at lunch, in a series about stress-management, team building, or employee engagement.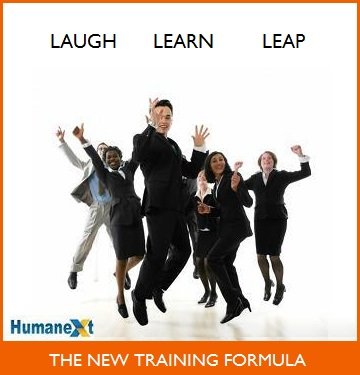 We've put together the best, most fun concepts, tools, tactics, stories, and activities of our 16 years of training leaders,  trainers, and staff in this rich package to enable you to deliver the most exhilarating learning experiences on any topic to your audience.
In addition, many of the concepts and activities included are those used by some of America's leading organizations to inspire employees, create engagement, and produce extraordinary results. The concepts and activities can be used in training sessions, some can be applied in meetings, or on-the-job.