Leadershift Trainer & Coach Certification
Get Certified Online to Run the Most Comprehensive Leadership Program for Employees or Clients
Trainers and consultants can get certified to deliver our blended-learning Heart & Mind LeaderShift program to their internal or external clients. It is a three month online Train-the-Trainer program with recorded webinars, assessments and assignments, on-the-job actions and activities, and one-on-one coaching via phone / Skype for steady progress toward building personal leadership capacity as well as training others to build theirs.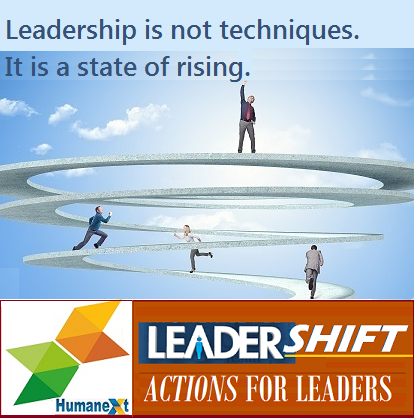 Once certified, trainers may have their clients use our online assessments for each participants at a small fee per person depending on volume (generally from $50 to $99 each), learn from our recorded webinars, directly emailed activities, and assessments. The certified trainer will do the coaching sessions with their clients. It is a great model of collaboration where you participate actively in the leadership development process for your employees or clients, with materials, online assessments, and support from HumaNext.
The Program Delivers..
3 to 6 months of continuous learning and development 


A battery of online and paper assessments on leadership styles and behaviors, emotional intelligence, creativity and innovation, communication effectiveness, diversity & inclusion, presentations, and more.

A flow of assignments for individual development and practice.

12 weekly on-the-job actions and best practices.

Leader's documents to accompany the key learning and activities of the webinars

2 coaching sessions with HumaNext President by phone / Skype for developing personal leadership. You will learn how to coach others on this program the same way.


6 months of continuous support by phone and email.