Leading with Intelligence Certification 3-in-1
Order Today for Significant Savings on One of Our BEST SELLERS
Three workshops in one: Covering the three forms of intelligence: emotional intelligence, critical thinking, and creative thinking - it is the most complete intelligence-based training available today.
PLUS: Heart & Mind Learning Methodology to Deliver Great Training on Any Topic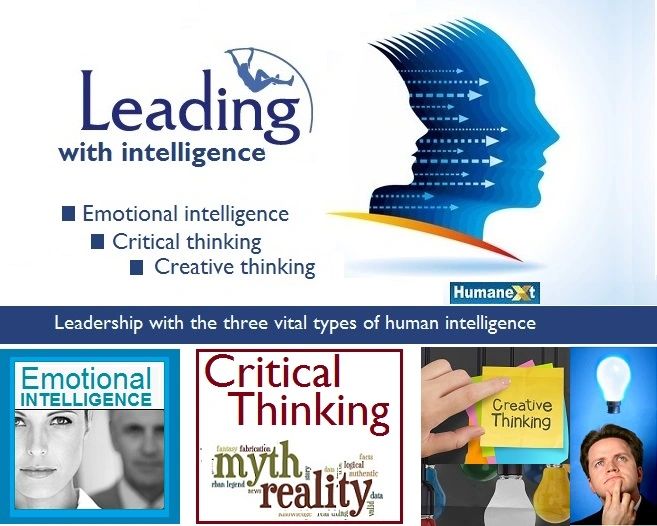 Learn and get certified online to deliver this powerful 3-in-1 workshop to unlimited number of attendees.
HumaNext 3 types of intelligence-in-1 Trainer Certification consists of multiple parts:
First: You will learn advanced training techniques to become a better trainer on any soft skill topic with our Heart & Mind Learning methodology.
Then: You will learn to deliver "Leading with Intelligence" to employees or clients:
It covers the three key types of human intelligence: Emotional, critical, and creative.
Leading with Intelligence: 
This unique training program has no equal and we know of no similar program offered by any other training provider.
Learn and Get Certified Online: You can get certified online and receive in-depth training to fully learn the concepts and activities of the three parts of this program - basically three programs in one certification - hear recorded webinars by the author, have access to a wiki collaborative website to learn from other participants and do a number of assignments, and receive more in-depth contents. The online certification will give you the following advantages:
A- You will receive and learn our Heart & Mind Learning program to learn how to design and deliver great training experiences on any topic. This is a Beyond Train-the-Trainer program with emailed contents and webinars.
B- Receive and learn Applying Emotional Intelligence at Work program, with emailed content and online webinars.
C- Receive and learn The Coaching Course with Leader's Guide and Slides.
D- Receive a HumaNext Certified Trainer designation indicating that you have been certified to deliver these workshops by HumaNext. You may use this in marketing your training if you wish but do not have to do so.
F- Receive up to 20% discount on future purchases from HumaNext for two years.
MASTERING THREE LEVELS OF THINKING


In addition to Level 1 intuitive thinking covered under emotional intelligence, and Level 2 logical thinking covered under Critical Thinking, the program then moves to deliver the vital set of creative thinking skills, creatively combining Levels 1 and 2.
Creative thinking, at Level 3, enables people to generate ideas and create innovative solutions to work challenges.
Using experiential activities and practical real-world examples and work applications, you will be able to deliver the latest research-based concepts of intelligence to enable participants to understand and apply advanced thinking skills to produce breakthrough results.
1- DEVELOPING AND APPLYING EMOTIONAL INTELLIGENCE
The workshop applies the ideas of pioneering EQ authorities like Daniel Goleman and others to the most critical workplace issues, needs, and skills to offer you the most useful applications of the concept of emotional intelligence at work.
The emphasis in our work is not on the research or theories, which we cover quickly, but rather on workplace applications in areas like self-management, relationship management, empathy, and intelligent communication.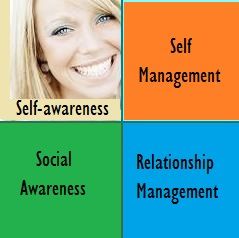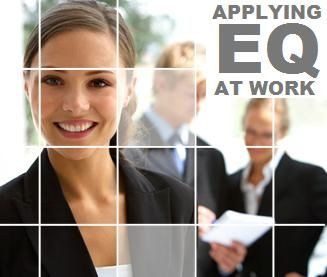 2- DEVELOPING AND APPLYING CRITICAL THINKING SKILLS


The Critical Thinking part of "Leading with Intelligence" delivers the vital set of skills required for effective critical and logical thinking.
It covers practical skills like reasoning, making accurate judgment, focusing attention, uncovering the underlying issues, identifying flaws, and making effective decisions. 

3- DEVELOPING AND APPLYING CREATIVE THINKING SKILLS






The third segment of the Leading with Intelligence program brings the left and right brains together to deliver a powerful and exciting training on creative thinking skills. It's a whole brain, whole person application of one's diversified multiple types of intelligence.

In this part people learn how to develop practical creativity, and move to learn how to generate creative ideas by using an arsenal of techniques and group activities.You will learn some of the best creative thinking techniques used by some of America's leading organizations , like Disney, to foster a culture of creativity and innovation at work.
This 3-in-1 certification gives you everything you need to deliver one comprehensive workshop or retreat covering the three-types of intelligence-based performance, or you may deliver the three parts in three workshops at intervals, giving people time to learn and apply the wealth of concepts and techniques covered.
This comprehensive training is not available anywhere else. You can lean it and get certified on it online.
You may also invite HumaNext to train your trainers at your facility, or to train your leaders and managers. Some of the US leading organizations invite HumaNext year after year to deliver this workshop to their leaders as part of their leadership development program. Contact us for details.