Onsite Workshop at Your Facility
Save over $500 by Ordering Now!
Order our onsite training at reduced fees, facilitated by HumaNext at your site. Choose from the powerful one-day workshops below.
Some of America's leading corporations, government, and non-profit organizations have benefited from HumaNext onsite workshops.
You may want to consider our unique "Leading with Intelligence" workshop that helps your team acquire three types of intelligence: emotional intelligence, critical thinking, and creative thinking.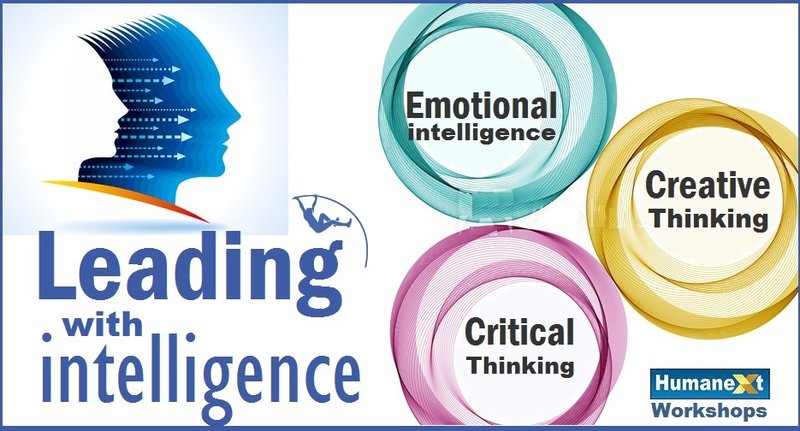 Here are some of the evaluation comments we received after delivering this workshop to a client in Texas. We can deliver anywhere in the US: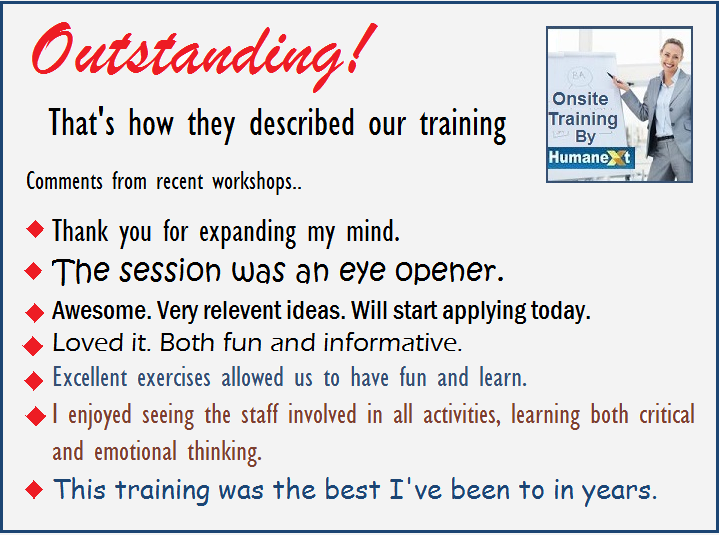 Or choose from any of these other topics covering today's most critical skills.

No additional fees if delivered in North East of US. Just $200 more anywhere else in mainland US.
These low fees are for limited time for our 16th Anniversary.
Contact us with your needs from the Contact Us page above.