Training Best Practices Templates Program
Order Today for Significant Savings!

The one training program that makes ALL your training programs better: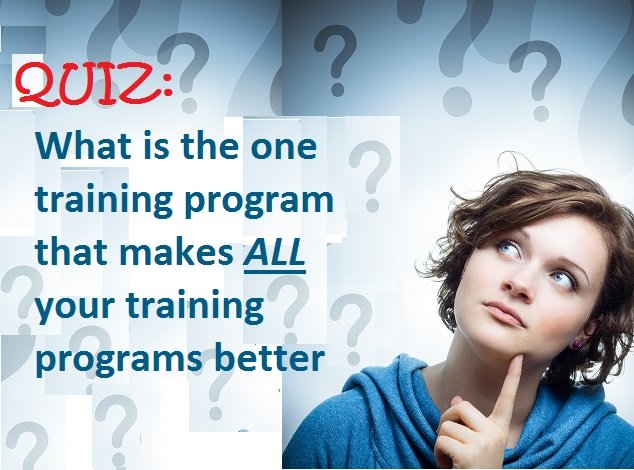 Training Best Practices – Tools to Deliver Great Training. It includes our Heart & Mind Learning Methodology.
A program of ready-to-use best training design and delivery techniques, concepts, activities, exercises, role-plays, stories, case-studies, templates, tools, and tactics.

HumaNext's Training Best Practice program enables you to turn any training session into a transforming learning experience for trainees.

What It Offers
This is done by a wealth of design and delivery concepts, best practices, dramatic session openers, activities, stories, role-plays, physical exercises, best closures, and innovative applications of trainee engagement techniques, including revolutionary methods like "Learning by Teaching", and many more. It's a whole new approach to delivering powerful learning experiences that are transforming in nature.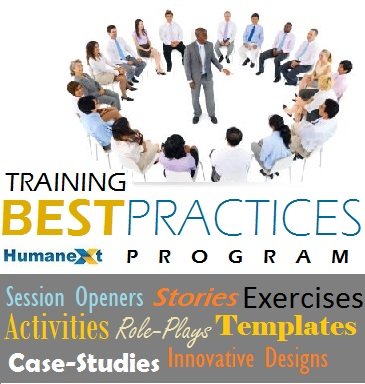 Where to Use It:
You can use the program's tools, tactics, and templates to enhance the design and delivery of any workshop on any soft skill topic, from leadership and supervisory training, sales and customer service training, to HR compliance, diversity and inclusion, team building, communications, emotional intelligence, creativity and innovation, culture and organization change, and just about any training workshop of any length you need to deliver.
Advantages- How to Use It as Templates
The program comes to you in MS Word and PowerPoint slides as it is designed as a collection of training templates you can just copy and use "as is" or after you modify it to meet your classroom workshop training needs.