Partner Program HumaNext Certified Trainer
Three Levels of Partnership, with One, Two, or Three Workshops to Deliver.
HumaNext Partner / Certified Trainer Program: Start or Grow Your Training Business at significant savings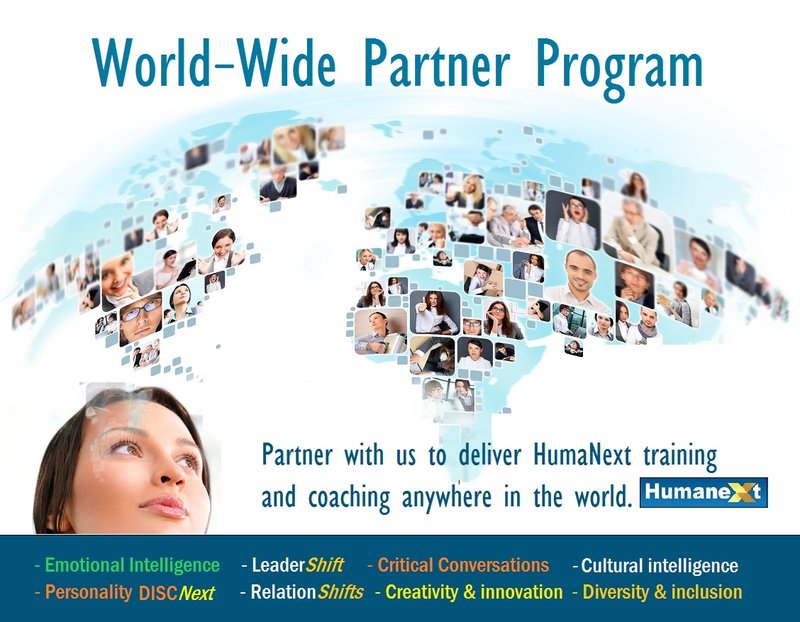 Our Partnership program gives you what you need to start and grow your own employee training business anywhere in the world. You get the designation of HumaNext Authorized Consultant / Trainer to use in your marketing and on your website. You will get certified in one to three workshops of your choice, depending on level of partnership, and learn what you need to deliver these workshops in effective and exciting ways to you may get more referrals from clients again and again.

The program delivers many benefits including the affiliation with one of America's most innovative training companies with sixteen years of successful operation (established 2002). The wealth of products and services we offer, which you can preview by looking at the Products link above, testifies to the strength and versatility of HumaNext as a training company.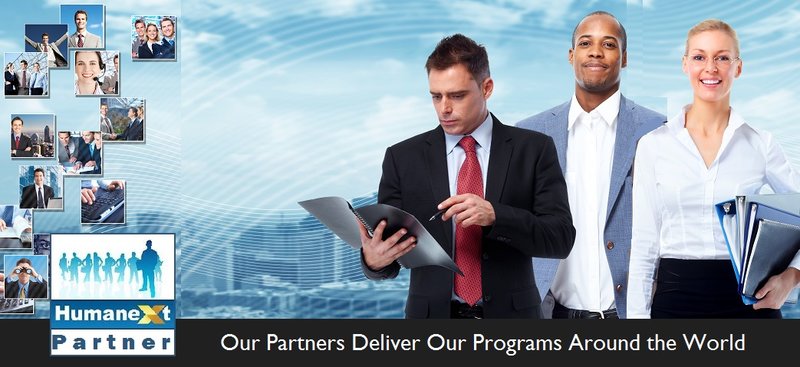 You will receive tools, tactics, and training in the three areas needed to grow your training business, A, B, and C:
A- Training the Trainer: Sharpen Your Facilitation Skills 

We train you to become a great trainer on any soft-skill topic. You will learn our Heart & Mind Learning methodology which enables you to become an effective trainer who can deliver great face to face training.
B- Coaching the Coach
You will learn and receive everything you need to become an effective coach, and coach employees or clients as life or business coach. Adding coaching to a training function has proven to deliver valuable results to both the client and the trainer.

C- Select, Learn, and Get Certified to Deliver One, Two, or Three Popular Workshops of Your Choice (at different Fees)
You select these ready-to-deliver workshops and learn online how to facilitate them in a classroom training.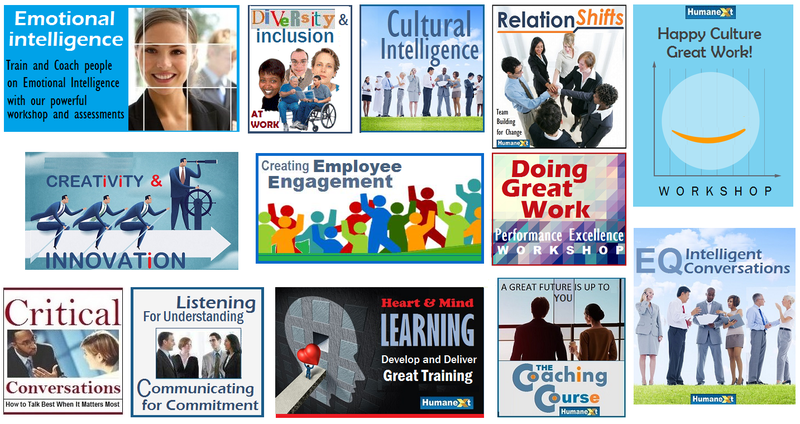 PLUS: One, two, or three phone consultation and coaching sessions with Francois Basili, President of HumaNext (corresponding to your level of partnership), to give you the key insights about how to successfully start and grow your training business, and answer your questions about the program.
PLUS: 20% off your orders of future training packages workshops from HumaNext for two years.
PLUS: Continued support via phone for six months and by email for one year.


Great Content. Great Mission:
All our programs are designed to be faithful to HumaNext's exciting mission and six principles of great training: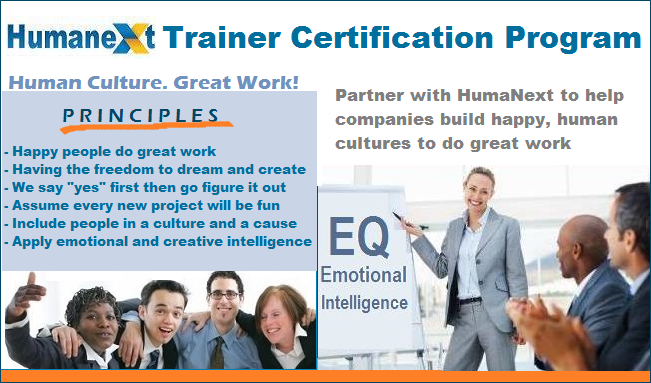 Your alternative? Perhaps buying a training franchise for $10,000 to $50,000 and give them a percentage of all your future revenue. The HumaNext Partnership opportunity, on the other hand, does not require you to pay us percentages of your revenue ever. Your initial fee is all that you pay.

Becoming a HumaNext Partner does not make you an employee of HumaNext. A Partner is an independent contractor / consultant / trainer totally independent from HumaNext. You get your own clients, and use HumaNext materials to train and coach them.
If you need more information about HumaNext, please go to the About HumaNext, and the Contact Us pages above where you can also send us any question you may have.