Workplace Awareness Certification
Four Key Programs in One Certification - All Online. Get Complete Materials to Train Employees or Clients on Today's Most Critical Skills. Now at Big Savings!

Unconscious Bias; Sexual Harassment; Diversity & inclusion; and Emotional intelligence - all the key skills on the issues confronting people at work today, in one unique program: Workplace Awareness. 
Get certified on line to deliver it to your employees or clients unlimited number of times. The most comprehensive training on today's key issues.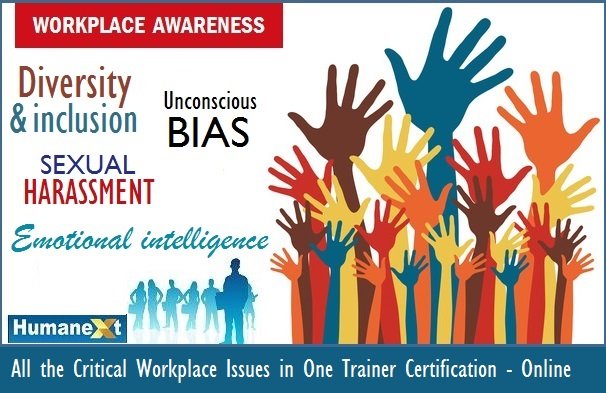 In May, 2018 Starbucks closed all stores to offer its 175,000 employees training on unconscious racial bias and awareness of the importance of inclusion and diversity at work, after an incident that could have caused serious damage to its brand. What about your employees?
The

Workplace Awareness

program delivers the skills people need to act effectively and properly in situations involving issues of unconscious bias, diversity and inclusion, cultural competence, sexual harassment, and higher awareness of self and others.
Order Now at Big Savings!
Get certified online to deliver the most comprehensive training program covering today's most critical, most in-demand issues and competencies to unlimited number of people, unlimited number of times.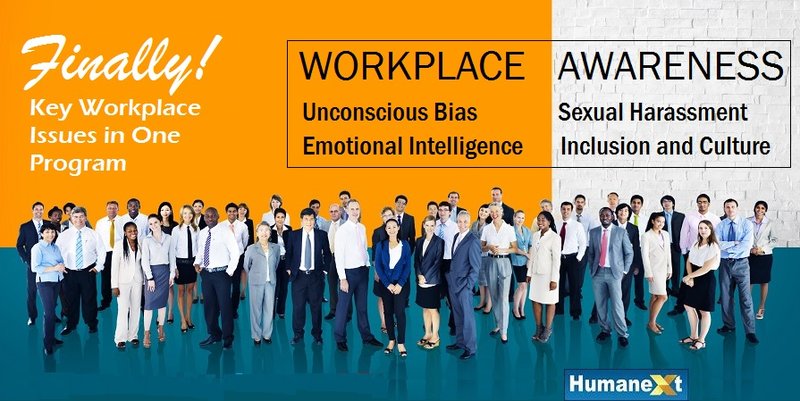 This training uses a no-blame approach that emphasizes research-based social patterns, clarifying ethical, human, and legal implications of counter-productive behaviors. The training delivers ways to apply emotional intelligence to develop higher levels of self awareness that enable people to examine and change behaviors in the key workplace issues involved.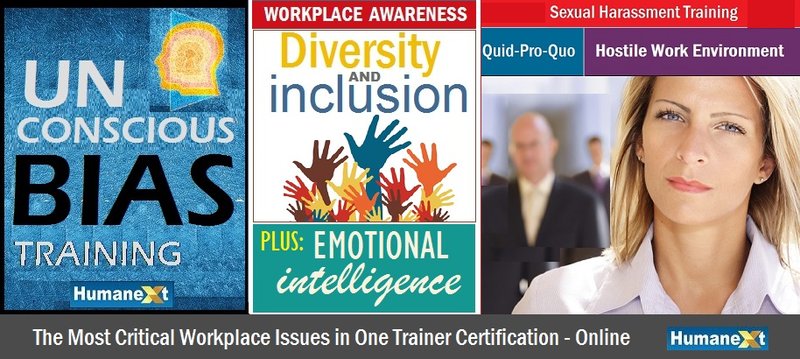 You Will Be Able to Train Employees to Become Fully Aware of Critical Workplace Issues, Covering:
Awareness of Self

:

Developing emotional intelligence at work.




Awareness of Culture

: Developing appreciation of diversity and inclusion of all differences at work.


Awareness of Sexual Harassment

: Understanding the issues involved and behaviors to avoid problems.


Awareness of Unconscious Bias

: Understanding the issues and developing effective behaviors.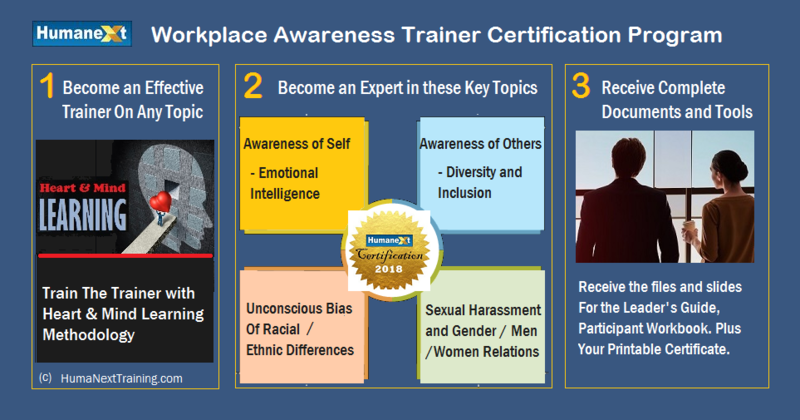 The objective of this uniquely comprehensive program is for you to learn and acquire the ability and materials to train your employees or clients on today's most critical issues and competencies in one online certification process - at significant savings.